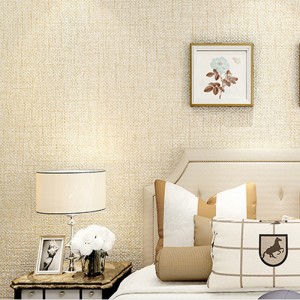 Wallpaper Manufacturers, Wallpaper Manufacturers in China 
Also known as "wall covering." Wall paper wall fabric. Cotton cloth for the base fabric, and subjected to printing or embossing relief on the base fabric, but also to jacquard woven. Used mostly geometric patterns and floral prints.
Wall covering (TEXTILE WALLCOVERINGS) or said textile wallpaper. Textile surface material may be printed, embossed
Features: visual comfort, soft touch, a little noise, highly breathable, good affinity
a, wall covering yarn: The yarn or thread in different patterns and colors patterned
b, weaving class wallpaper: There are flat-woven surface, jacquard fabric and nonwoven fabric surface;
c, flocking wall covering: the short fibers implanted in the end of paper, resulting in excellent texture velvet effect;
d, wall covering functional categories: the use of nanotechnology and nanomaterials on textiles and processed cotton, and the cotton woven cotton acupuncture as the underlying wall covering, so that the surface of the fabric and the bottom has a fire-retardant cotton acupuncture, separated thermal insulation, sound absorption, sound insulation, antibacterial, antifungal, waterproof, anti-oil pollution, dust-proof, anti-static, and other functions;
history
From century to the early 18th century, the nobility and the wealthy Swedish first started using wall covering, its style, mostly cashmere wall coverings, wall covering Gobelins tapestries, gilded leather wall coverings, silk velvet wall covering and the like.
Later, at the level of civil simulation wall covering became popular, and rage. For example, cotton textile wall covering plotting to replace cashmere; cashmere filling in paintings instead of embossed velvet wall covering; on the colored thin woven fabric decorated with embossed instead Gobelins tapestry wall coverings, and simply direct painting on the wall.
By the 18th century, due to the development of textile technology and paper technology, paper wallpaper gradually prevailed. Its print mode from the hand-drawn, gradual transition to stencilling (principle similar to ancient Chinese printing).
By the mid-18th century, wooden template printing process to produce wallpaper with the development also will reach its peak. However, this printing there are many defects.
Wall covering
By the 19th century, the birth of papermaking skills. Although the initial use of this wood fiber instead of cotton fiber method does not have much impact on the wall covering manufacturing, but cheapness of its raw materials makes a wide range of wallpaper later promoted as possible.
But in the 21st century, in the wallpaper industry has low market completely beyond the wall covering industry to become the first choice for working-class home improvement.